Marbella is one of the most visited cities in southern Spain and has one of the most famous golf courses in the country: Los Naranjos Golf Club. Designed by Robert Trent Jones Sr., it plays a fundamental role in the preparation of many professional players and stands out for its exquisite landscape. It also has an exceptional restaurant (headed by the chef Geoffrey Sacchi), where you can recover your energy by tasting Scandinavian flavors. If you want to spend a dream vacation playing your favorite sport, we tell you how to enjoy a golf getaway in Marbella.
Enjoy a spectacular sunrise while having your breakfast in Marbella.
The best resort to enjoy a breakfast bathed in the sunrise light is Puente Romano Beach Resort. Its aesthetic has been inspired by the Andalusian culture with suites and private villas to bring a magical atmosphere to your stay. You can enjoy an impressive breakfast when the sun is still warm, with unbeatable sea views. Among its most outstanding options is its Sea Grill restaurant or "El Chiringuito". In addition, this resort offers a unique natural setting that you can enjoy and has so many activities that it has become a destination in itself.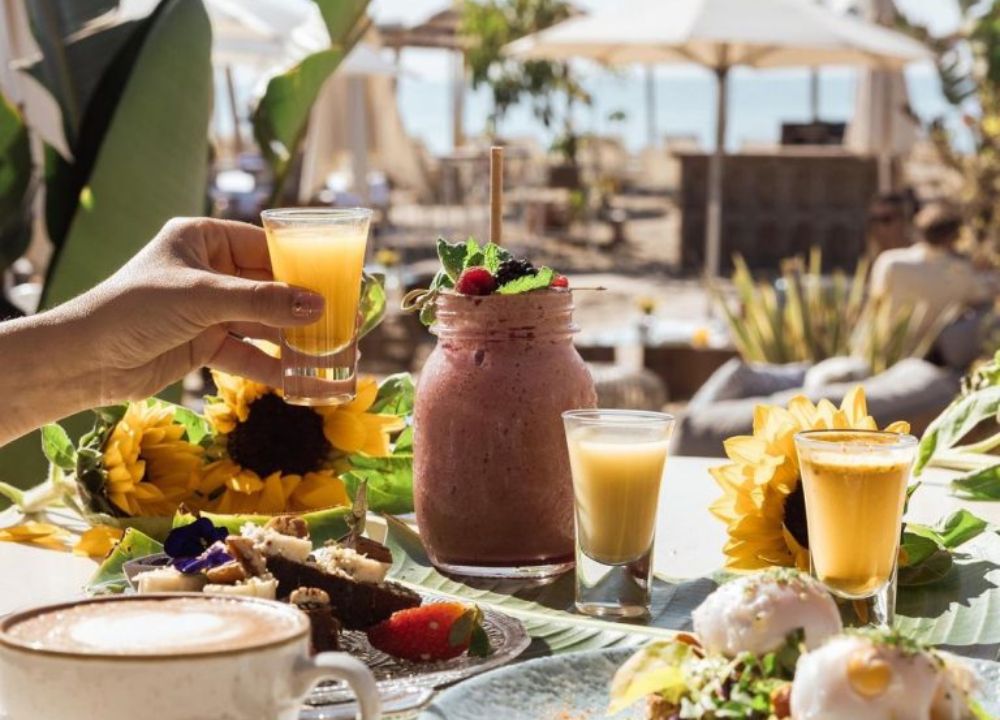 Your stay can be centered in this Andalusian-inspired resort with suites and private villas to bring a magical atmosphere to your trip. As if that were not enough, it has a spa and wellness center, as well as botanical gardens where you can take a morning stroll and breathe some fresh air.
Make a golf getaway in Marbella with Los Naranjos Golf Club
Los Naranjos Golf Club can be reached with just a 12-minute drive from Puente Romano, so you can enjoy this wonderful sport in one of the most reputable golf courses in Spain. Playing golf on this course in the morning has a special meaning: you will feel the smell of nature, you will hear the sound of birds, and the sun will warm you with its heat. It is an ideal time of the day to practice this activity between chats and refreshing drinks.
However, when it's time to eat, you may not be able to think of interesting destinations. Do you want to enjoy exquisite gastronomy in the heart of Marbella? Take note of the following recommendations.
Enjoy exquisite gastronomy in the heart of Marbella
After enjoying an unbeatable breakfast on the Costa del Sol and playing golf in the unique natural setting of Los Naranjos Golf Club, it's time to enjoy one of the most beautiful cities in Spain. Are you wondering how you can have a refreshing lunch? You have the following two options at your disposal.
Meksian, a lunch by the sea
This restaurant in Marbella stands out for being on the beach and offering incredible views of the Mediterranean Sea. It opens from 13:00 to 17:00 hours, so you can enjoy one of the best lunches in Marbella. It offers an excellent personalized attention and has a very original decoration. Its menu includes very varied dishes that will leave your stomach satisfied. In addition, it has an open bar of margaritas perfect to cool off after lunch, in the hottest hours of the day.
Boho Club, the most swedish lunch in Marbella
Boho Club has a history of its own as it is located on a former Swedish government estate. Officials used to go there to relax and it's no wonder: it has magnificent views. Today, the chef Diego del Río is in charge of showing the world a signature cuisine so you can enjoy a lunch fit for a king. The service stands out for having a very friendly treatment that will make you feel at home.
Among its most significant dishes are the duck foie au torchon cured with Pedro Ximénez, the chimi-japo smoked octopus accompanied by a salmorejo of roasted peppers, and the suckling pig with roasted pineapple. However, if Boho Club is known for something, it is for its constant gastronomic innovation, so it will always be able to surprise you with new dishes.
Complete your golf getaway with Hotel Lima Marbella
The night in Marbella has a magical air; its streets are illuminated with the light of the lanterns and you can feel the smell of the sea. People take advantage of the night hours to rest their skin and feel the sea breeze. Hotel Lima Marbella is an ideal resort for a golf getaway in Marbella as it is located in one of the most beautiful areas of the famous city. It has a swimming pool where you can have a great time with your special someone while you cool off in the tranquility of the night. In addition, the rooms have a luxurious aesthetic and all the amenities so you can rest fully.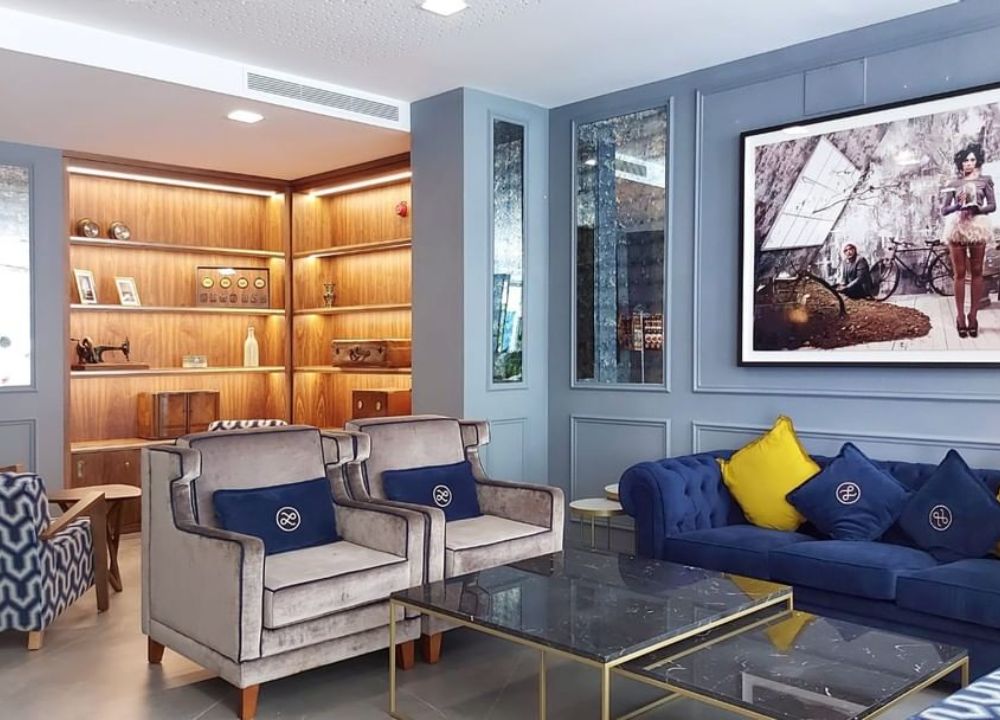 How could you complete this fantastic vacation? To top it all off, we show you the best bar-restaurant to enjoy an unbeatable lively evening.
Mogli, the best nightlife atmosphere for a golf getaway in Marbella
Mogli is an ideal bar-restaurant to end the day. It has the best nightlife in the city and a tasty creative cuisine. They fuse techniques and flavors of the Mediterranean cuisine, but without neglecting the essence of other international cuisines such as Asian, Latin, and Polynesian. This location surprises travelers with a menu full of exotic seasonal recipes created with avant-garde.
It is clear that Marbella is a city that stands out for its luxury and reputable establishments. It is the ideal city to enjoy a breakfast with sunrise views and a unique golf getaway in Marbella. In addition, it has unforgettable restaurants for enjoying lunch and dinner with delicious cuisine.