The most important rule at Los Naranjos is to enjoy our magnificent course, to relax and to have a good time. Our staff is always happy to assist you in any to make the best of your golfday. Before and during your visit there are some conditions we would like to bring to your attention: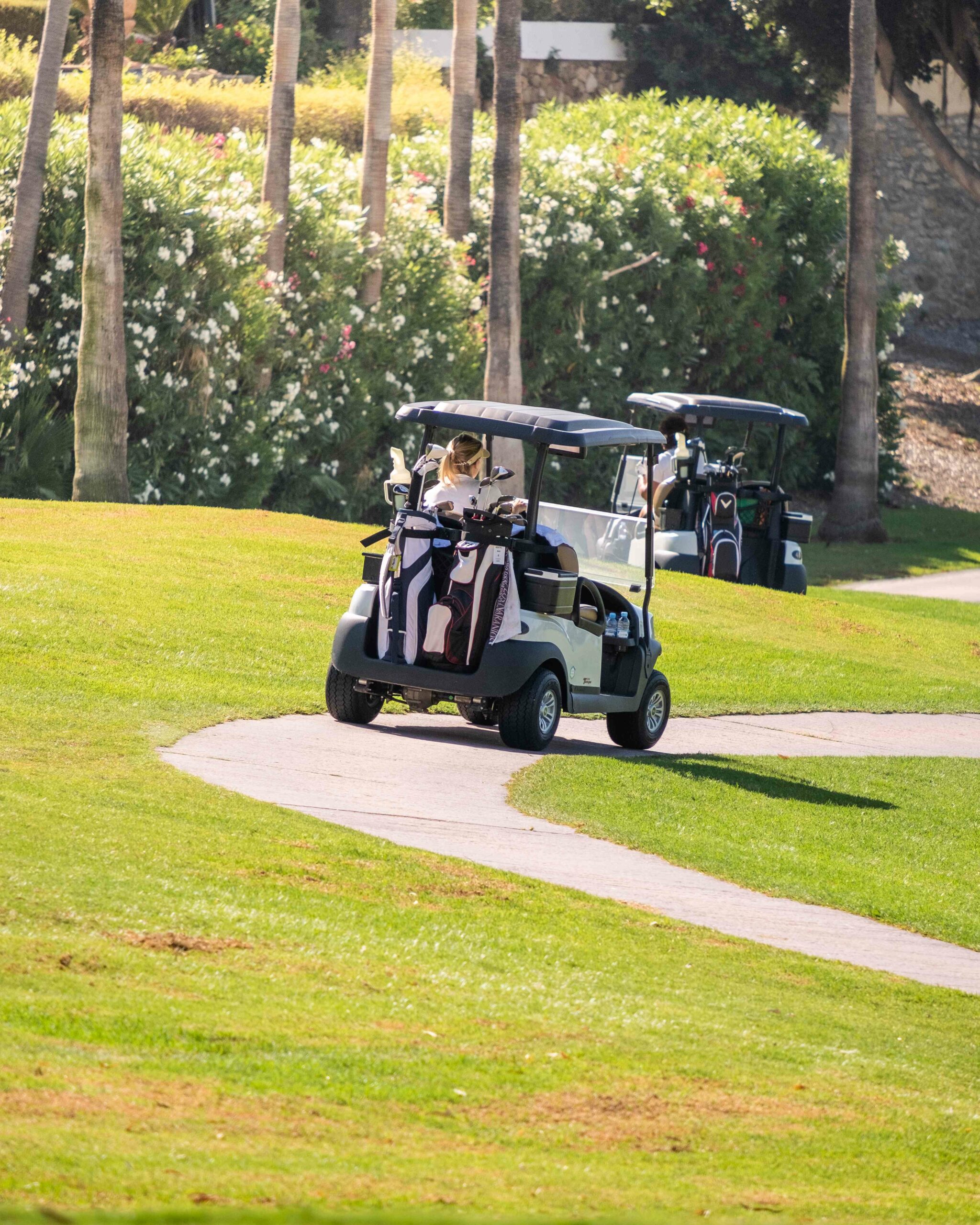 Buggies
The course allows both walking and driving during play. Preferably you should drive on the Buggy Paths but if conditions allow so, you may also drive on the fairways. Notices will be displayed with the daily instructions. Please respect the instructions of the staff on the course. Drivers of Buggies should be a minimum age of 18 or have a valid driving licence. Players who bring children are at all times responsible for their safety. We encourage you to use the sand and seeds found in the buggies to maintain the course in perfect condition.

Slow game
The average pace of the round is 4 hours and 10 minutes. If the game slows down we ask you to pick up your ball and continue.
If you cannot find your ball and the group behind is waiting please let them through. If you have lost ground on the group in front and the group behind is waiting please let them through. If you are persistently slow the Marshall may instruct you to pick up your ball and move to the next hole.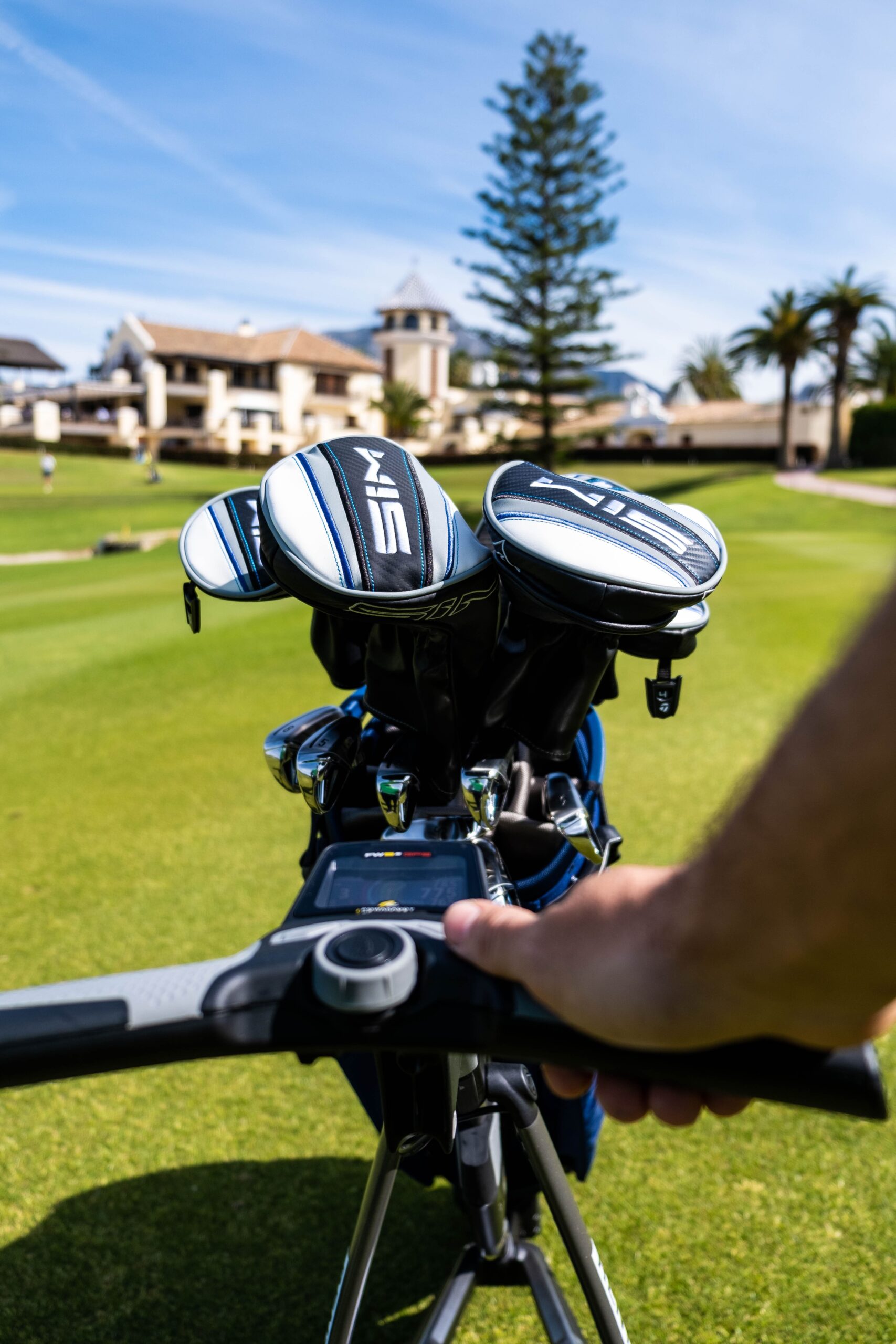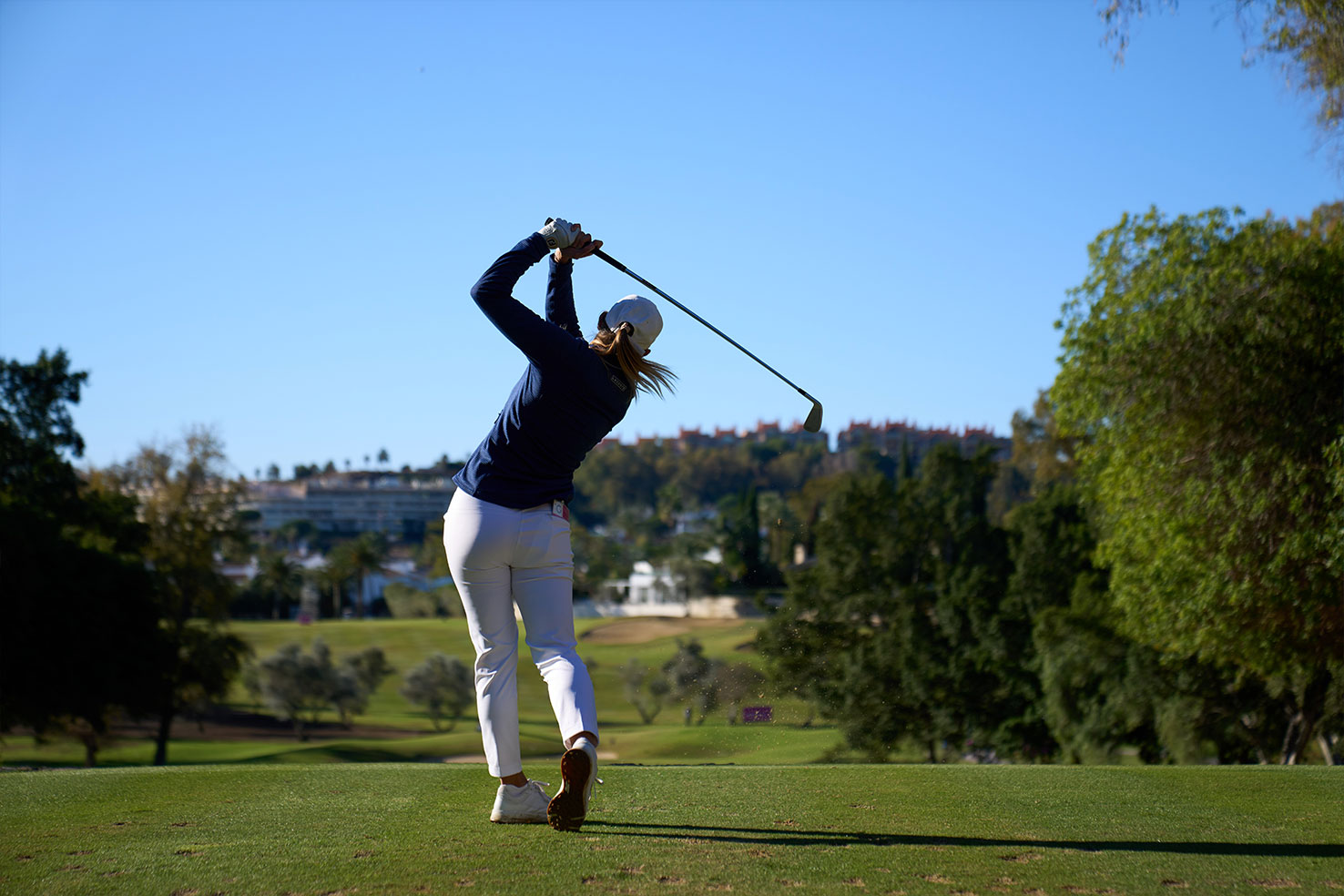 Dress code & Etiquette
The Dress Code at Los Naranjos Golf Club, in common with all Clubs of our status, is designed to ensure a respectable appearance for everyone. Shirts and blouses should have a collar. Shirts for men should also have sleeves. Shirtless dressing is not allowed on the course or in the clubhouse facilities. Bermuda shorts are allowed on the course and in the Clubhouse facilities. Track suits, T-shirts, beach clothes or jeans are not allowed. Only golf shoes with soft spikes are allowed.
Players are expected to always show consideration towards each other on the golf course and should moderate their voices and gestures at all times. Telephones should be switched off in order not to disturb other players. Players demonstrating inappropriate behaviour will be asked to leave the course.