Welcome to participate in the activities of Los Naranjos Golf Club ladies
LOS NARANJOS GC LADIES COMMITTEE
Los Naranjos is a golf club with family feeling amongst its members. We are a club for both young and older ladies and everyone in between – regardless of handicap. Golf should be fun and inspiring whether it is competition, training or just as a social game. For us, Los Naranjos Golf Club is then a natural gathering place. Los Naranjos Ladies Committee is responsible for ladies's activities in the club, like competitions, travel and other activities. The Ladies Committee's goal is to create an atmosphere that makes all women members feel welcome and well-informed about what the club can offer them. We also want to offer a program with interesting competitions that lead to an increased number of female competitors, in a pleasant and welcoming environment.
WOMEN'S COMMITTEE OF THE NARANJOS GC
Welcome to participate in the Costa del Sol's best opportunity to play golf with other ladies on several occasions – all year round!
FEMALE MEMBERS ACTIVITIES
Recurring activities for our female members:
Weekly competitions Wednesdays and Saturdays.
Los Naranjos Ladies Open
Ladies Invitational
Captain Cup
NIGA Grand Prix and NIGA Master
Ladies Summer League
Golf trip
The Ladies luncheon
Of course, all ladies are invited to all  the club's other competitions and activities.  We also play Inter Club competitions through home and away matches with other clubs in the area during February – April and September – November. All ladies who are members of Los Naranjos Golf Club, regardless of age or handicap are invited to participate in these competitions. The game form is Pair Games with Better Ball Stableford Matchplay.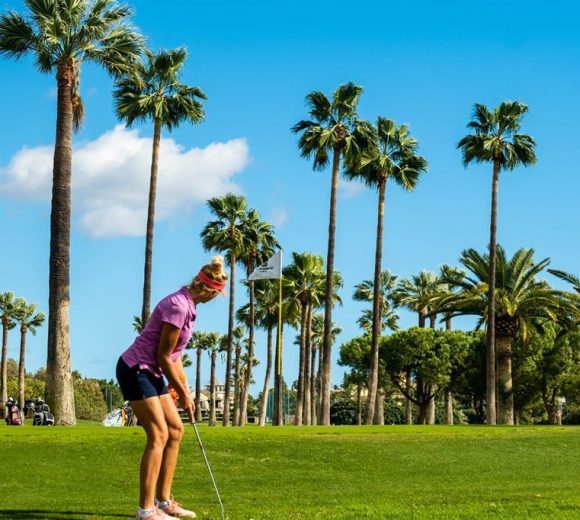 CONTACT WITH OUR LADIES CAPTAINS
Please find below all contact details:
Captain: Lena Suominen
Vice-captain: Gabriella Lindström
Kerstin Boltenstern
Petra Lundberg
Anneli Ingvarsson
Inger Bergman Lindwall
Do you want to contact any of the committee members, send an e-mail to: resort@losnaranjos.com