Robert Trent Jones Sr.'s courses, compared to others, have a magical element: they leave every golfer amazed the first time they step onto the green. His designs stand out for their innovative combination of landscapes, bunkers, and hazards. Everything as a whole becomes a challenge for the player, but without losing the fun. Therefore, if you are thinking of immersing yourself in one of their challenges, you cannot miss the following golf courses.
Meet the golf courses in Andalusia designed by Robert Trent Jones Sr.
It all starts with Joseph McMicking, a great businessman who wanted to create an unparalleled macro-housing complex in Andalusia. To achieve this, he needed to find the best designer of the time to come up with an exceptional golf course. This is how Robert Trent Jones Sr. enters the scene, starting to build, without a doubt, the best golf courses on the Costa del Sol.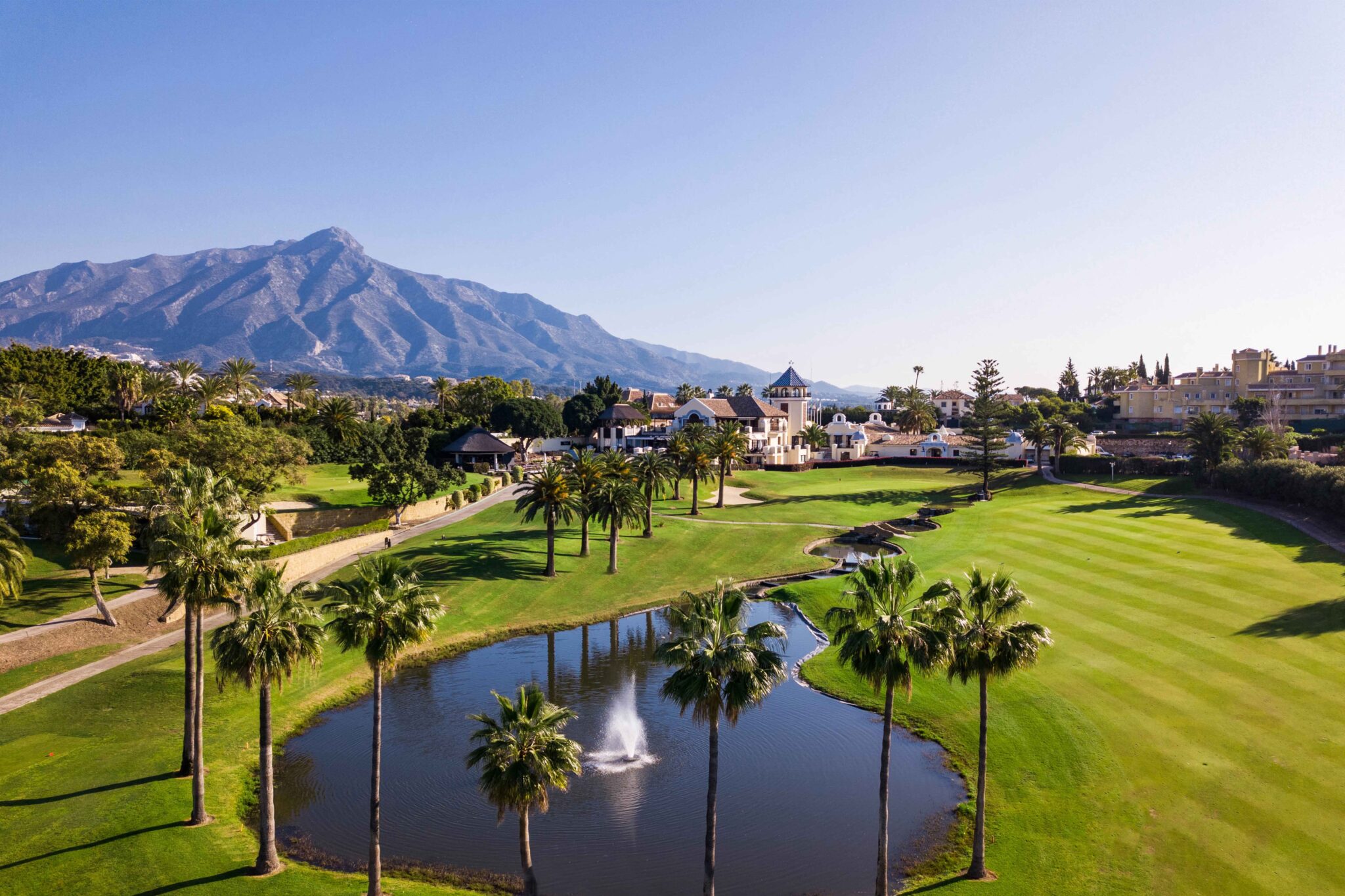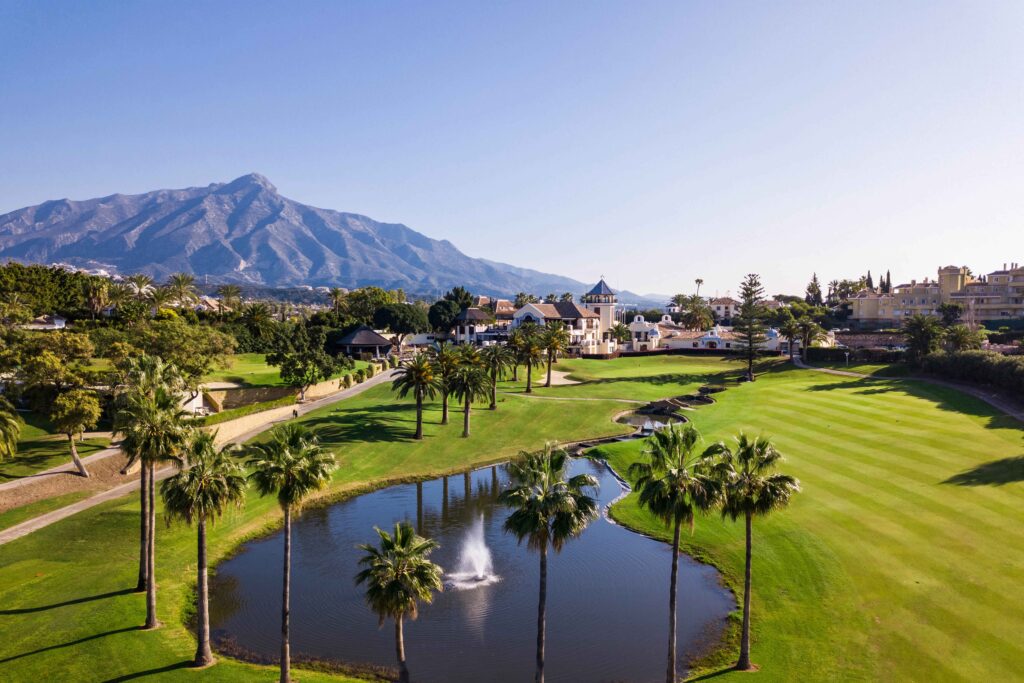 Do you want to discover the charms of the golf courses designed by Robert Trent Jones Sr? Every golfer should visit one of his courses at least once in a lifetime! We invite you to discover them!
Real Club de Golf de Sotogrande
In 1964, Robert Trent Jones Sr. opened the first golf course bearing his signature in Andalusia; the Real Club de Golf de Sotogrande. Before its construction, the Club de Campo de Málaga and the south course of Guadalmina with the signature of Javier Arana, dominated the space. However, it seems that the golfers of the time were eager to face new challenges, and the designer arrived like a saint's hand.
The Real Club de Golf de Sotogrande was a milestone in golf course construction, generating high expectations from players who looked forward to new courses from Trent. The design stands out for being superb; it included an innovative look by applying Bermuda 419 seeding and an automated irrigation system that welcomed golfers with a natural green lawn.
This design reflected the philosophy that Trent applied to his subsequent projects: a course approach that is fully integrated into the natural environment. The landscapes accompany the athlete but also bring challenges to the game, which becomes much more exciting.
Real Club de Golf Las Brisas
In 1968, Trent inaugurated the Real Club de Golf Las Brisas. It is located in the famous Golf Valley (in the Nueva Andalucía macro-housing complex) behind Puerto Banús to offer players incredible views. The businessman José Banús understood that betting on the designer was a good idea, and he was definitely not wrong.
After so many years, many golfers look forward to playing golf in such a golf course; Robert Trent Jones Sr. achieved a dreamlike harmony thanks to the landscaping created by Gerald Huggan. It simulates a botanical garden with plants and trees from all continents; it is an explosion of imagination and color.
You can even find exotic species from Africa such as Cape chestnut, thorny acacias, Indian laurel, mysore ficus from Asia, and green ash from Mexico, among others.
Los Naranjos Golf Club: one of the golf courses in Andalusia designed by Robert Trent Jones Sr.
Los Naranjos Golf Club opened its doors in 1977 and received all the attention. The location in the Golf Valley generated a unique and peaceful atmosphere attracting a large number of visitors. It has even been a training course for many professional players.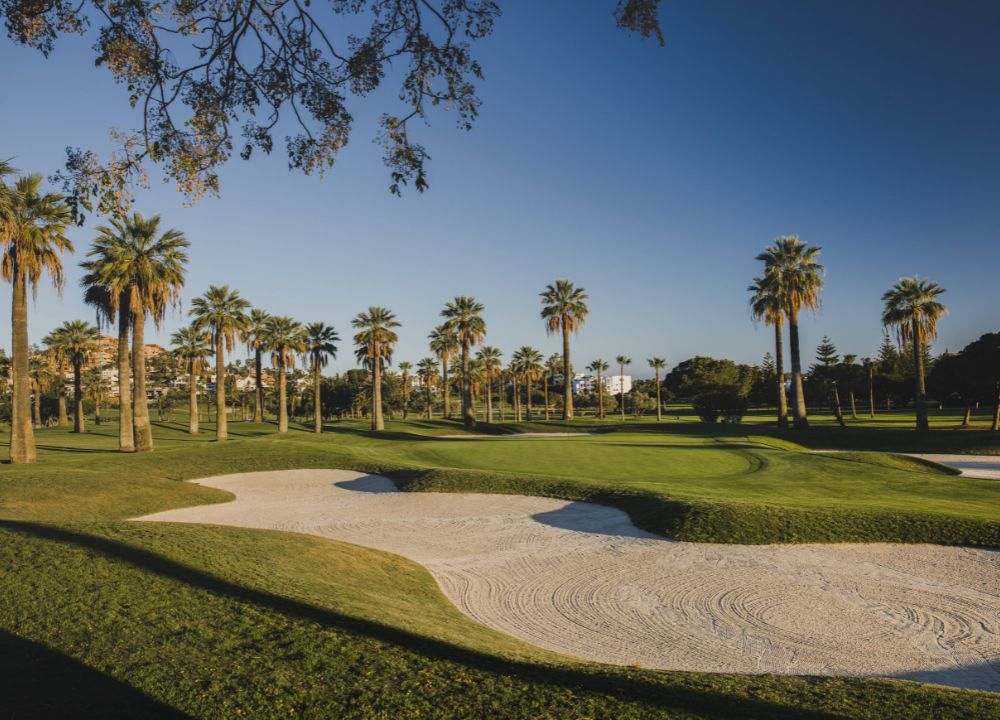 The course has a classic design with wide fairways and strategically placed water hazards. The tees are long and have four positions: 50, 58, 61, and 65, as well as lengths ranging from 5,054 to 6,564 meters.
As if that were not enough, it manages to create an ideal social atmosphere for all kinds of meetings, combining the exquisite cuisine of its restaurant and the spectacular views from its terrace.
The golf courses in Andalusia, designed by Robert Trent Jones Sr., are a precious legacy for golf lovers, and thanks to them, they can continue to enjoy this sport on the Costa del Sol. This passion for golf course design was continued by his sons, Rees and Robert Trent Jones Jr., until his retirement.