This year the Ladies Summer League will be held at Los Naranjos Golf on nine Wednesdays. The League, already established on the Costa del Sol, has great advantages for amateur players who decide to participate: such as the exclusive prizes, the fabulous atmosphere and the possibility to choose the first four best rounds for the final ranking. Furthermore the venue: it's the same venue as the November 2021 Andalucía Costa del Sol Open.
Many big names of  women's golf gathered together last November at Los Naranjos Golf to play the final of the Ladies European Tour tournaments. Outstanding among them were: the winner Carlota Ciganda, the LPGA player Fátima Fernandez Cano and the winner of the Race to Costa del Sol 2021 proclaimed at Los Naranjos Golf, Atthaya Thitikul.  Also remarkable was the brilliant participation of Nuria Iturrioz who closed her final round with a 65, now the course record. From the 1st of June the most experienced amateur players of the area are the ones facing the challenge of this great design by Robert Trent Jones.
This will be the 6th edition of the Ladies Summer League which gains more supporters each year. Every Wednesday  in June and July (nine in total this season) starting from 10am, golfers will go out on the course consecutively. It will be possible to play only one Wednesday but all players doing four or more rounds will participate in the prizes of the League as well. For the final ranking the best four rounds are chosen.
At the end of each tournament, at around 3pm, the daily prize giving will be held on the magnificent terrace of the Hacienda Los Naranjos restaurant. The opportunity to meet other golfers and enjoy relaxing together  after a round of golf is a real incentive for participants. The event most anticipated  by all is, without doubt, the gala dinner and party ending the League that will welcome not only the players but also their families, partners and friends. All of this means simply that the Ladies Summer League is the best occasion for amateur women's golf on the Costa del Sol.
Price: 50€
No handicap limitation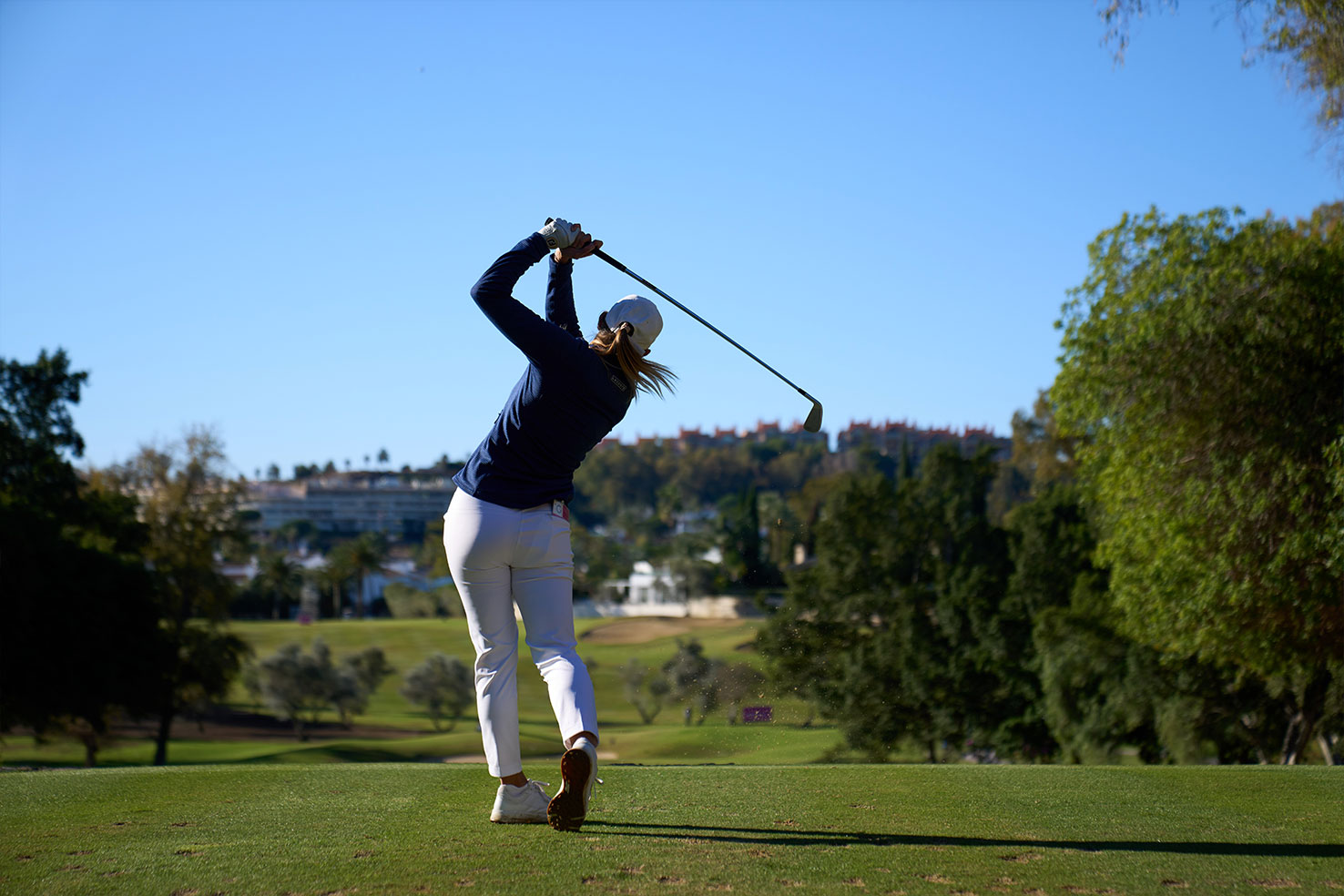 Ladies Summer League
930
930 people viewed this event.
EVERY WEDNESDAY DURING JUNE AND JULY
Count your four best rounds or Play just one day!
The Ladies Summer League returns every Wednesday in June and July.
Enjoy summer Wednesdays playing golf at Los Naranjos Golf Club.