Los Naranjos Summer League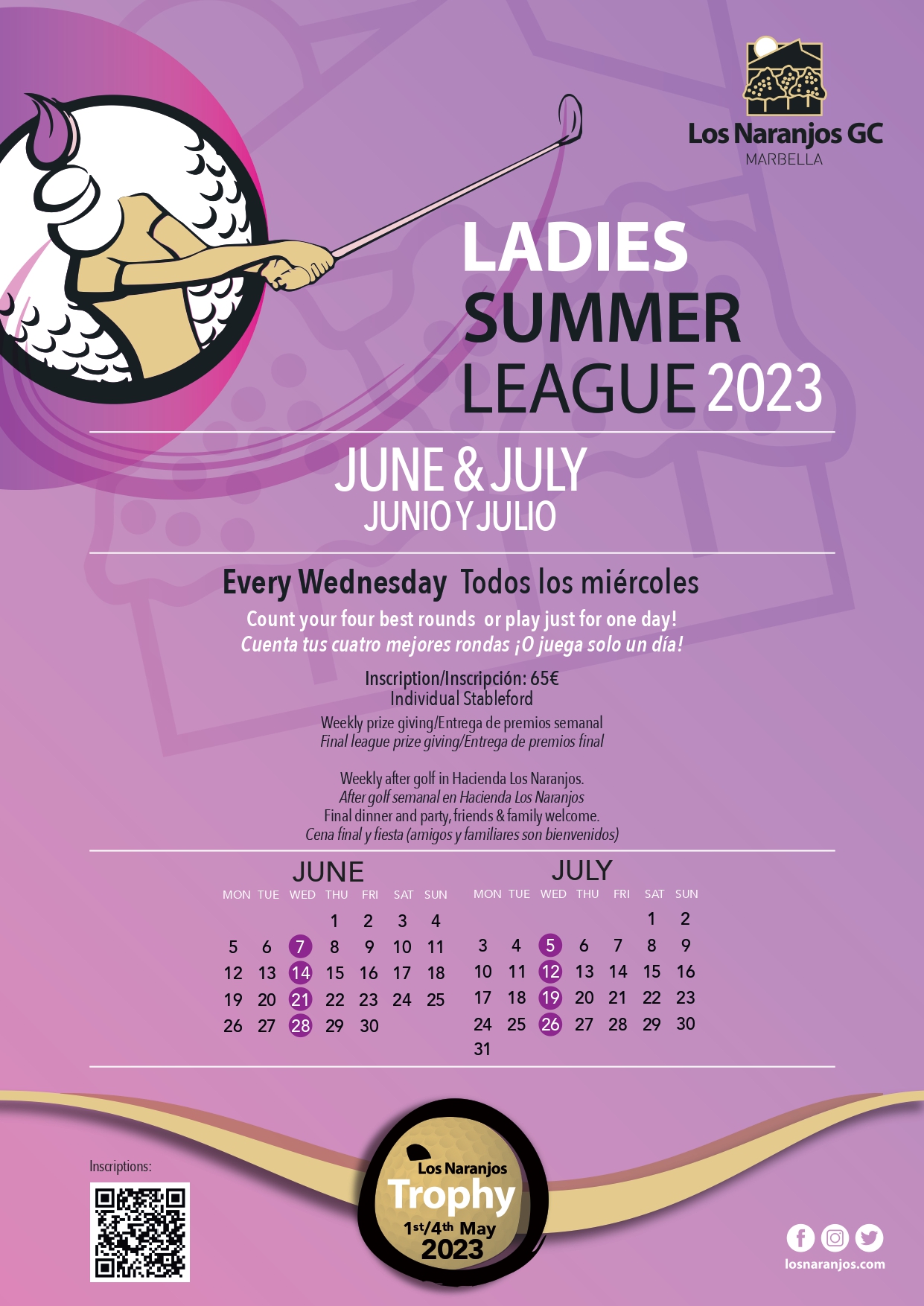 Ladies Summer League
EVERY WEDNESDAY DURING JUNE AND JULY
Count your four best rounds or Play just one day!
The Ladies Summer League returns every Wednesday in June and July.
Enjoy summer Wednesdays playing golf at Los Naranjos Golf Club.
Each week we will have an award ceremony. And at the end of the league we will have a final award ceremony, along with a dinner and a party where your friends and family will be more than welcome.

Date
Every Wednesday in June and July 2023

Inscription
The registration fee is 65€ per person and includes a buggy.